Thermacell Surround 2-pack
Create a mosquito-free zone of about 2x20m2 with The Mosquito Repellent Patio Shield Torch is one of the best mosquito repellents for backyard use.
Watch this product and we will notify you once it is back in stock.
Thermacell Surround 2-pack
Create a mosquito-free zone of about 2x20m2 with The Mosquito Repellent Patio Shield Torch is one of the best mosquito repellents for backyard use.
Thermacell Surround 2-pack
Imagine a barbecue evening with no mosquitoes and no mosquito bites itching! Thermacell creates a zone that the mosquitoes do not like, it becomes a mosquito-free zone.
The new and improved Thermacell Mosquito Repellent Patio Shield Torch is our best mosquito repellent torch yet! With an updated design and warm ambient lighting, you can now spend more time outdoors without pesky mosquitoes and their bites. This torch will help illuminate any backyard, patio or deck in style while keeping mosquitoes out of a 2x20m2 area. Its 2-in-1 functionality means you can set the height to match your style. Turn it on... Mosquitoes Gone.
Satisfied customer guarantee
30 days return policy if you are not satisfied with the product.
Product information
All models of Thermacell Mosquito Protection work in the same way:
Effective and easy to use outdoor product that repels mosquitoes.
Exudes an odorless mosquito repellent which creates a protection zone of about 20m².
Regardless of the model, the same mosquito mats and gas cartridge (same Refills) are used.
Supplementary mosquito cover is then purchased as a refill of 12 hours (1-pack), 48 hours (4-pack) or 120 hours (10-pack).
Portable and silent.
No unpleasant odors or chemicals on your skin - Above all, you do not have the mosquitoes!
The Thermacell Surround 2-pack model also applies:
2x20m2 area of protection from mosquitoes and their bites. warm LEDs create great ambiance in any setting.
Pole height is a maximum of 1.2 meters. Simply attach fewer pole pieces for a shorter height including landscape-style lighting.
No spray and no mess. Scent-free and DEET-free.
No heavy smoke, no open flames and no candles.
Mosquito repellent feature and lantern light can operate together or independently for maximum versatility.
Package contains: 2 reusable LED torch, 10 pole pieces, 2 outdoor cap, and 24hours of refills - 6 repellent mats and 2 fuel cartridge. Requires 3 AA-batteries (not included)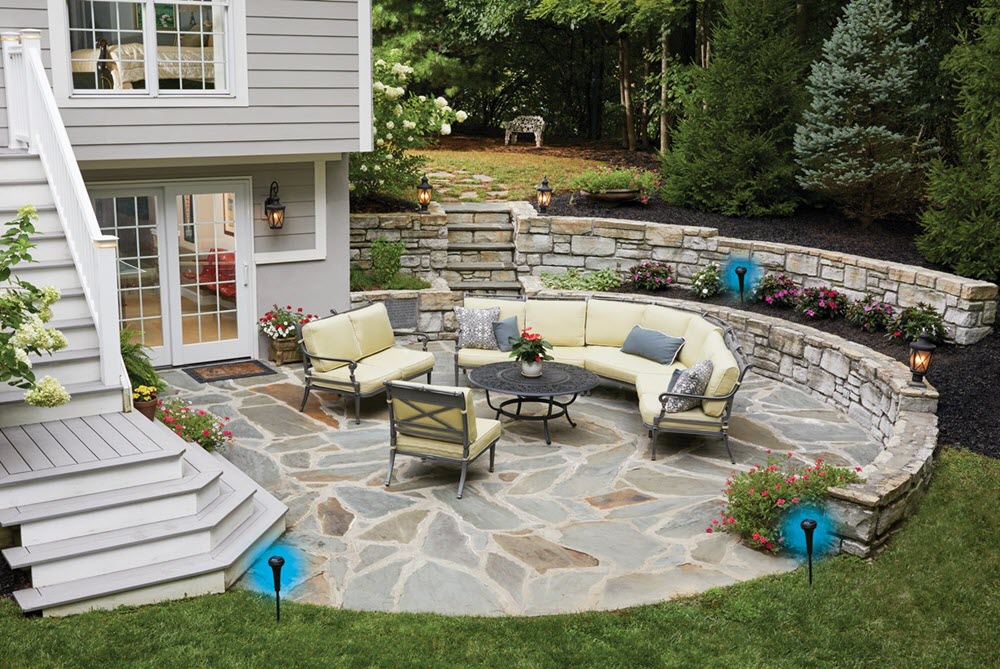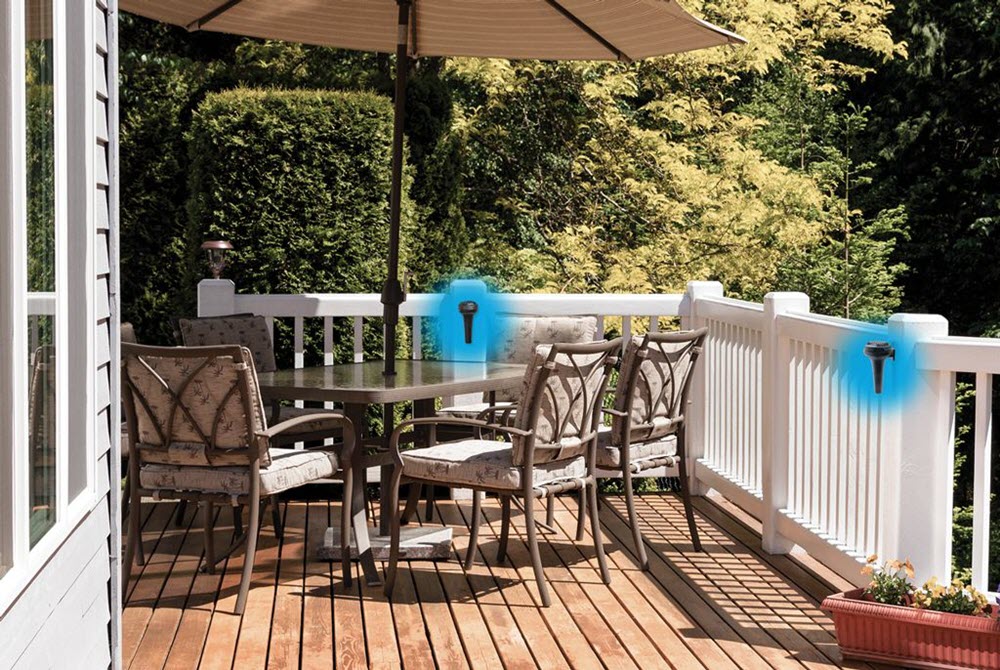 Other important information

Thermacell Mosquito mats are a mosquito repellent and must not be used where there is a risk of exposure to the aquatic environment.
Thermacell Mosquito repellent mats may only be used in equipment intended for this purpose. Thermacell Mosquito Protection is only for outdoor use. Do not use indoors, in tents or in other enclosed rooms. Use in ways other than those stated here may cause higher concentrations which may appear irritating, providing fresh air and rest.
In case of swallowing of carpets, drink water or milk and contact a doctor.
Unused mats are stored cool and dry in sealed packages. Carpets and used appliances are considered hazardous waste and must be submitted to an approved waste disposal site. Opened carpet packaging and used rugs must not be reused.
Each mat with mosquito repellent lasts up to 4 hours. The mat is blue from the beginning but fades and eventually turns white when the active ingredient is completely excreted and the mat is thus consumed. During use, vapors are sometimes visible, this is perfectly normal. Do not expose the appliance or rugs to rain.
Read user instructions on outer packaging before using the product.